Read what folks are saying about Bito!
Our founders have started, built, and taken PubMatic public, a company worth over US $2 billion. We are looking to take our learnings, learn a lot along with you, and do something even more exciting this time. Join us in this dreamy, crazy journey of finding product market fit.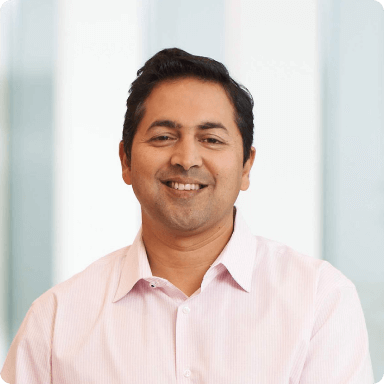 A serial entrepreneur, Amar co-founded Bito in 2021 with Anand and Mukesh and is CEO. Developers are one of the biggest forces to change this world and make all the innovation we dream up possible, so tools to help them work faster and better help the whole world!
Prior to this, Amar founded PubMatic in 2006, serving as the company's first CEO. PubMatic went public in 2020 and currently trades on the NASDAQ stock exchange: PUBM.
In addition to PubMatic, Amar also founded several other companies, including Komli Media, the leading independent advertising technology platform in the APAC region. As a 19-year-old student at Harvard University, Amar co-founded Chipshot.com. Over five years he grew the business to approximately $30M in annual sales, making Chipshot.com the fastest-growing ecommerce website at that time. Amar has previously led sales for a digital advertising business for Microsoft in the US, and working at McKinsey & Co. and Netscape in a variety of consulting and engineering roles.
He holds a master's degree in Computer Science and a bachelor's degree in Economics from Harvard University.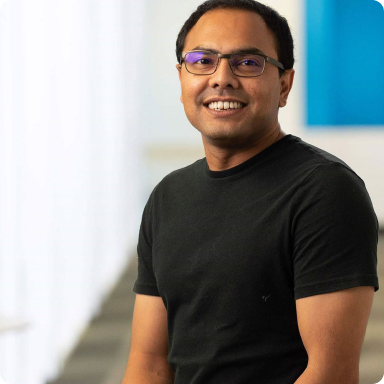 Anand is co-founder and CTO of Bito.
Formerly, he was CTO at Eyeota which was acquired by Dun & Bradstreet for $165M in 2021. He led the company's technical strategy, product innovation and spearheaded the development of Eyeota audience technology platform.
Prior to joining Eyeota, Anand co-founded and was CTO of of PubMatic in 2006, which went public in 2020 (NASDAQ: PUBM). Anand was responsible for establishing the company's technical vision, innovating on incredible technical complexity, and positioning PubMatic for future growth. He led the building of software systems handling over 300 billion ad auctions per day that generate over 100 terabytes of data per day across a global cloud network owned and provisioned by PubMatic.
Prior to PubMatic, he held various engineering roles at Panta Systems, a high-performance computing startup led by the CTO of Veritas, and at Veritas and Symantec, where he worked on a variety of storage and backup products.
Anand has seven patents to his name in systems software, storage software, advertising and application software. Anand also served on the IAB tech lab board of directors from 2015 to 2018 and is on the board of TruckX and an advisor to Lemma Technologies a DOOH startup and AmplifyReach a conversational automation platform.
He holds a master's and bachelor's degree in Computer Science from the University Of Pune, India.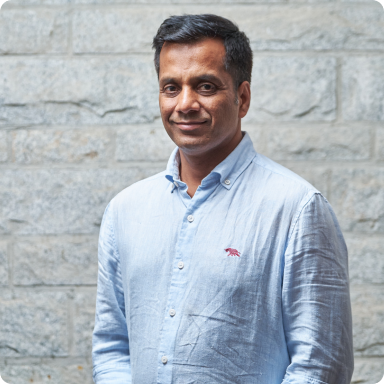 Co-founder and Product Head
Mukesh is Co-Founder and Chief Product Officer at Bito. He is passionate about building simple, intuitive, and powerful products at delight customers.
Formerly, he was a Partner at Ernst & Young where he founded a product incubation lab, ideating and launching enterprise products for the company's Customer Experience & Growth practice.
Mukesh has two decades of product and engineering leadership experience in enterprise SaaS. He was CEO and Co-Founder of RevX, an e-Commerce advertising platform, which was acquired by Affle.
Prior to RevX, he headed Product Management at Komli Media, a leading digital advertising company in APAC.
Mukesh spent the early part of his career at Microsoft leading engineering and product management in Outlook, Dynamics CRM, and Bing product groups.
Mukesh holds a BS/MS in Computer Science and MBA from the Wharton School. He is an avid yoga and meditation practitioner. He loves to cook and mix cocktails.
Bito logo represents our brand across all of our communications. Please do not edit, change, distort, recolor, or alter our logo in any way.
Here you'll find high-resolution photos of team, including executives across the organization. For articles, speaking opps, or general inspiration.
Press release boilerplate
Bito is a game-changing developer tool that harnesses the power of Artificial Intelligence to significantly enhance productivity. By employing state-of-the-art AI models, Bito becomes a valuable virtual assistant, helping developers write better code, understand complex algorithms, and navigate through the intricacies of their projects effortlessly.